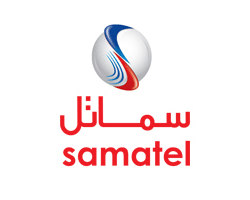 Samatel
www.samatel.om
Samatel is oman telecom company which provide mobile services for oman people
At the core of Samatel is a commitment to diversity. We aim to be a company where every colleague can contribute and excel. We work hard to create opportunities for employees to develop and grow, so that our customers think of us as the best in the business and our company to be known as a great place to work.

This philosophy has been embraced by all divisions within Samatel. From the customer care advisor who answers calls our behind-the-scene technology teams to our sales / commercial staff and human resource employees, Samatel's committed professionals work together towards making our collective vision a reality.

Our customers are at the heart of all we do at Samatel and by listening to what they think, feel and want, we aim to transform telecommunications as we know it and fulfill our shared vision of ushering in a new era of integrated connectivity.

We are sincerely grateful for the faith placed in us by our stakeholders , customers, business partners, investors, employees and the community of the Sultanate of Oman. We are committed to reciprocating your trust and goodwill by delivering on our promise to enhance your experience as our customers , by enabling simpler yet more rewarding communications.

We look forward to providing our customers with a smooth journey through a life of happiness.

---